My Team
My team and I truly enjoy what we do and like to have fun at work, but we are very serious when it comes to providing our clients with prompt service, accurate communication and professionalism at all times. Please contact us immediately if you have any questions or have a request. We will work hard to address your needs without delay.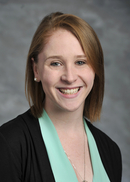 Colleen Margaret Bennett
Planning Associate
Office 845-244-8634

Colleen graduated from the University of Scranton with her Bachelors of Science in Counseling and Human Services.  Her passion and purpose has always been helping others - coming from a background of non-profit work throughout the country.  Colleen joined Northwestern Mutual in June of 2015.  She works alongside Paul as his associate meeting with both new and existing clients.
Colleen can be contacted for:
Financial Planning Needs
Plan Updates
Updating Financial Goals
Referrals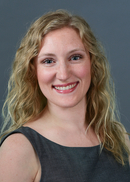 Cassandra Marie Mandia
Client Service Manager
Office 845-224-0002

Cassandra graduated from Marist College with her Bachelor of Professional Studies degree.  Upon graduating, she spent several years as a design consultant for fashion industry executives and eventually transitioned into the marketing and advertising industry.  Cassandra joined Northwestern Mutual in January of 2018.  She works alongside Paul and Colleen assisting with client service, appointment preparation, and the application process.
Cassandra can be contacted for:
General Inquiries
Appointment Requests
Plan Updates
Referrals